SPECIAL FEATURES
"Your yard is where you can move as fast as a volleyball or as slow as a beach chair; were neckties are outlawed and flip flops are considered formal...it's always 5 o'clock and doing nothing is really something!"




-author unknown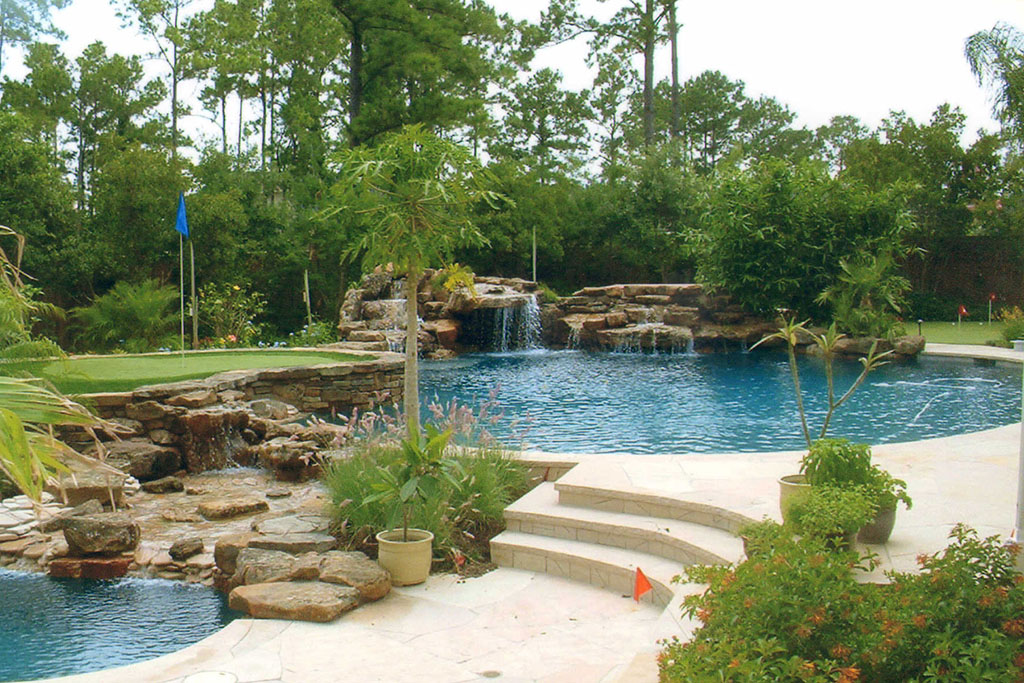 Wind River Pools offers a great number of Special Features that can transform your pool to a new dimension. Over the years we have established invaluable relationships with some of the most celebrated providers of luxury pool features and upgrades.
Enhance your pool with visual and audible elements. The sound of cascading water from a fountain or waterfall can be soothing like a babbling brook or as dynamic as Niagara Falls. An underwater party shelf can be a relaxing lounge or a great play area for kids. Light up the nighttime with LED color lights and crank up the underwater speakers to add true uniqueness. A spa can be a beautiful stand alone feature or an enjoyable therapeutic addition.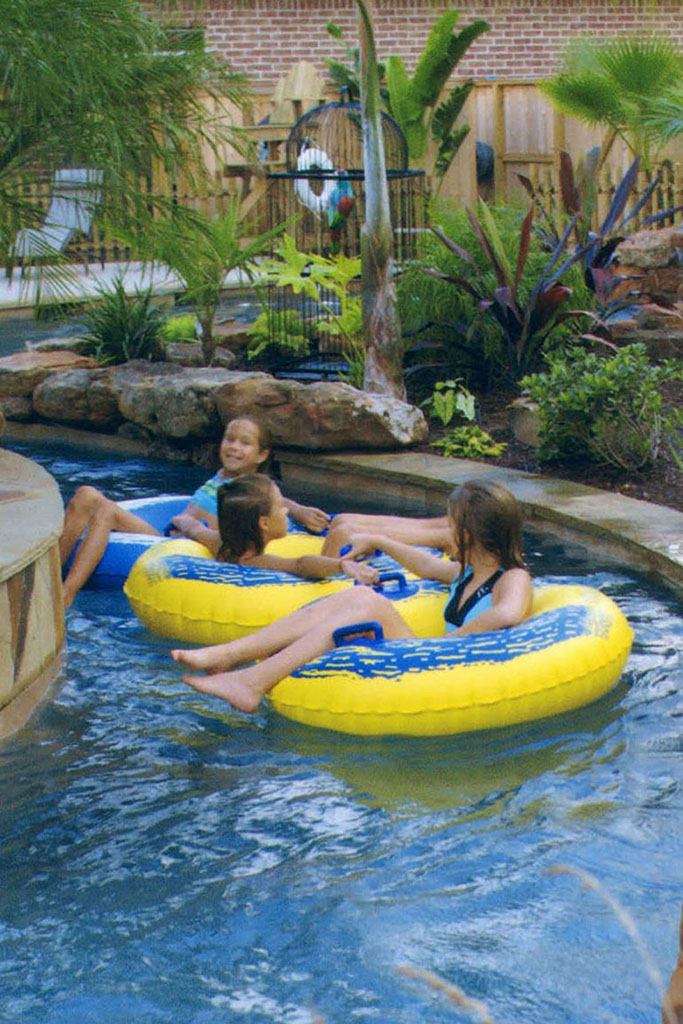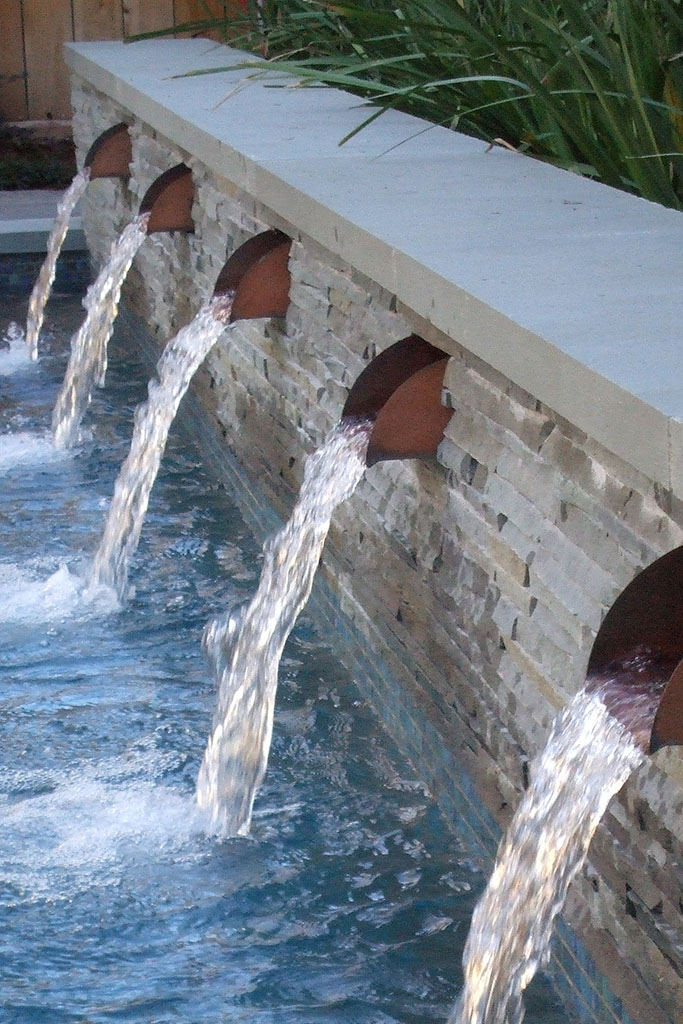 Escape from video land; get back in touch with family and friends. Perhaps a float in a lazy river is in order, or a splash pad, or a swim jet for endless exercise. For those who are more inclined to stay on dry land, putting greens and fire pits might be more to your liking. Carefully selected special materials, glass tile, travertine, flagstone, pebble plaster can be the icing on the cake that adds the bling to your visual effects. Special features make your yard unique.
Planning your pool is an important decision. The best pools not only dazzle the eyes, but touch the soul. Today a swimming pool is often less about swimming and more about visual effects.
Contact Wind River Pools where qaulity and excellence is just as important to us as it is to you!

Custom Bars

Outdoor Kitchens

Travertine

Underwater Party Shelf

Ultimate Spa

Mountain Stream

Putting Greens

Spa with Dip Pool

Bridges & Gazebos

Natural Rock Waterfalls

Fountains

Dipping & Plunge Pools

Sheer Waterfalls

Fire Pit

Swim Jet